What is Kybella?
Kybella is the first and only injectable double-chin treatment. It improves the profile and appearance of submental fat below the chin by permanently destroying fat cells in the treatment area. The active ingredient in KYBELLA® is synthetic deoxycholic acid. Deoxycholic acid is a naturally occurring molecule in the body that aids in the breakdown and absorption of dietary fat.
Patient Cases
Actual results from treatment by Dr. Bernard. Both patients completed three Kybella treatments, each were one month apart without any change in weight.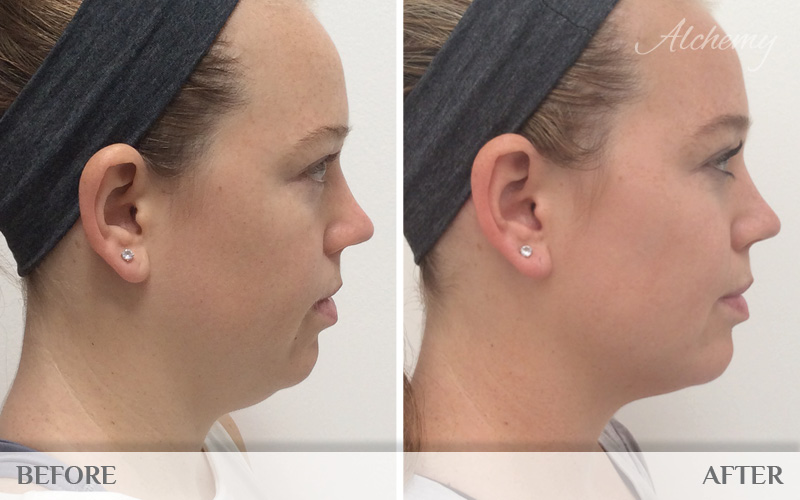 Questions
Will my double chin come back over time?
Once the affected cells are destroyed, they can no longer store or accumulate fat, so further treatment is not expected once you reach your desired aesthetic goal.
How many treatments will I need?
The number of treatments depends on your individual goals. While a single treatment may achieve the results you want, it is not uncommon for patients to get a series of 2-3. Your personal plan will be decided after your consult with Dr. Natasha.
Is there recovery time?
After treatment, you will likely have some swelling, bruising, or numbness under your chin. However, nothing is required for care post-treatment. Simply ice your chin if it feels tender.